Bigger Glass, Better View
Monolithic Glass is a single lite of glass that is typically used in the construction of the final fabricated product.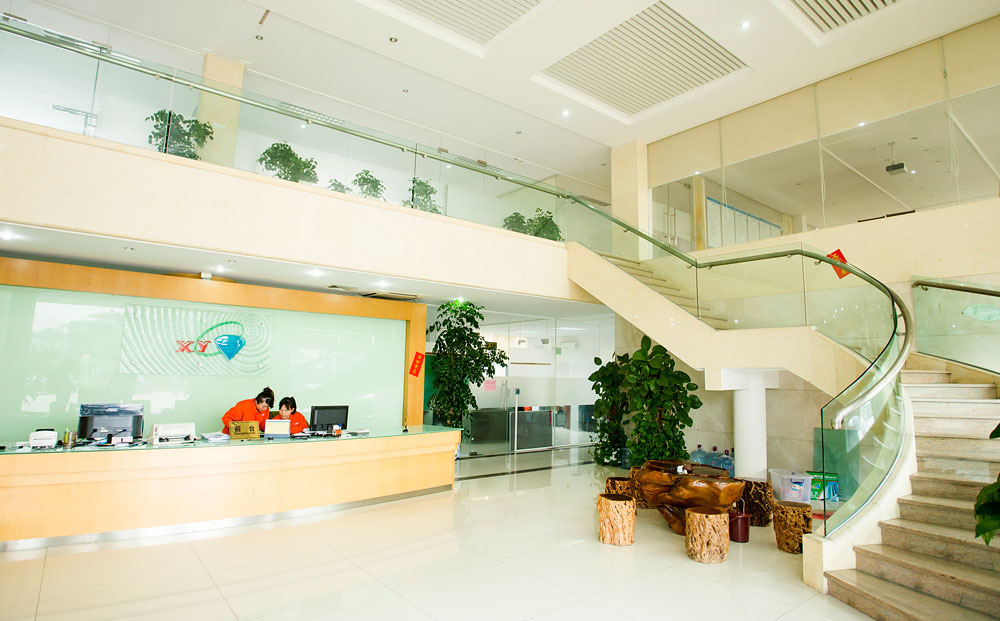 Monolithic glass is also used for decoration purpose individually, like wall background, balustrade handrail, store front, office partition, glass door, etc. Meanwhile, it is must be tempered or heat treated.
We use clear and tinted float glass substrates from all the major China float glass manufacturing companies.
A monolithic glass product is enhanced for strength, design and aesthetics. Additionally, monolithic glass is used to fabricate insulating and laminated glass products.
Features
Tempered or toughened glass is a type of safety glass processed by controlled thermal or chemical treatments to increase its strength compared with normal glass. Tempering puts the outer surfaces into compression and the interior into tension. Such stresses cause the glass, when broken, to crumble into small granular chunks instead of splintering into jagged shards as plate glass (a.k.a. annealed glass) does. The granular chunks are less likely to cause injury.
International Focus – Fully tempered glass is about four times stronger than annealed (non-tempered) glass of the same thickness.

Residential Courses – Glass breaks into small, dull fragments ensuring the protection of individuals.

Focus On People – Provides increased resistance to wind and snow loads as well as high thermal stresses.

Student Dedication – Meets the requirements of Safety Glazing Standards.

Career Placement – The glass maintains its colour, its chemical properties as well as light transmission properties after it has been heat-treated.
Safety glass is a kind of glass that is not broken by violent vibration or impact, and will not splash and hurt people even if it is broken. The "Regulations on Building Safety Glass Management" defines it as such and stipulates that: outside windows of 7-story and above buildings, window glass with an area greater than 1.5m2, or floor-to-ceiling windows, curtain walls, and inclined assembly windows with the bottom edge of the glass less than 500mm from the final decoration surface , Various types of ceilings, suspended ceilings, sightseeing elevators and their outer enclosures, indoor partition screens, barriers of stair balcony platform corridors and atrium guardrails, floor panels used to bear pedestrians, entrances and exits of public buildings, entrances and halls, etc. , Safety glass must be used for other parts that are susceptible to impacts and impacts and cause human injury.
Glass Thickness
For architectural glass products, these thicknesses are available from us:
Clear glass: 5mm(3/16″), 6mm(1/4″), 8mm(5/16″), 10mm(3/8″), 12mm(1/2″), 15mm(5/8″), 19mm(3/4″), 25mm(1″)
Low iron glass: 5mm(3/16″), 6mm(1/4″), 8mm(5/16″), 10mm(3/8″), 12mm(1/2″), 15mm(5/8″), 19mm(3/4″)
Tinted glass: 5mm(3/16″), 6mm(1/4″), 8mm(5/16″), 10mm(3/8″), 12mm(1/2″)
Solar control glass: 5mm(3/16″), 6mm(1/4″), 8mm(5/16″), 10mm(3/8″), 12mm(1/2″)
Low-E glass: 5mm(3/16″), 6mm(1/4″), 8mm(5/16″), 10mm(3/8″), 12mm(1/2″)
Maximium Size Available
Due the China mainland glass substrate market availabilities, and the cutting machine and tempering furnace, we can provide:
Clear and Low Iron glass:  3000 x 12000mm (10′ x 40′) or: 3300 x 6500mm (11′ x 20′ 20″)
Tinted Glass, Solar control and Low-E glass: 3300 x 6000mm (11′ x 20′)
For Solar control and Low-E glass length over 6000mm (20′), please consult to our sales person.
Your Content Goes Here
Your Content Goes Here
Your Content Goes Here
Joing Over
500,000 Students
Enjoying Avada Education now
Become Part of Avada University to Further Your Career.